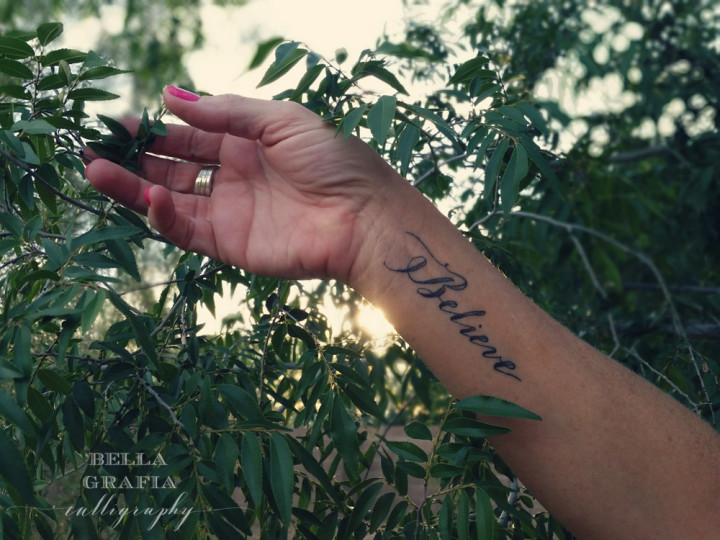 Apr 06
When Robin asked if I would design a calligraphy tattoo for her using one of her favorite words, I was delighted (and excited). Her birthday was coming up soon, and she wanted to mark the occasion with a meaningful and lovely tattoo. The word she wanted: Believe.
For her, so much of life and how we move forward, with faith that all will be well again, is rooted in that one simple word. Believe.
Using my longtime favorite nib, the Brause Extra Fine 66, I wrote out the word in eight different variations of calligraphy—including two all-lowercase options—and sent them to her.
She ended up choosing style #2, and within just a couple of days, the word was on her wrist. It's a beautiful talisman for her, and she loves how it turned out (I do, too!).
It's a lovely thing to see my calligraphy translated into such a permanent medium. It's an honor, too. A tattoo is such a personal mark, and I was delighted that Robin would choose my calligraphy for this one.